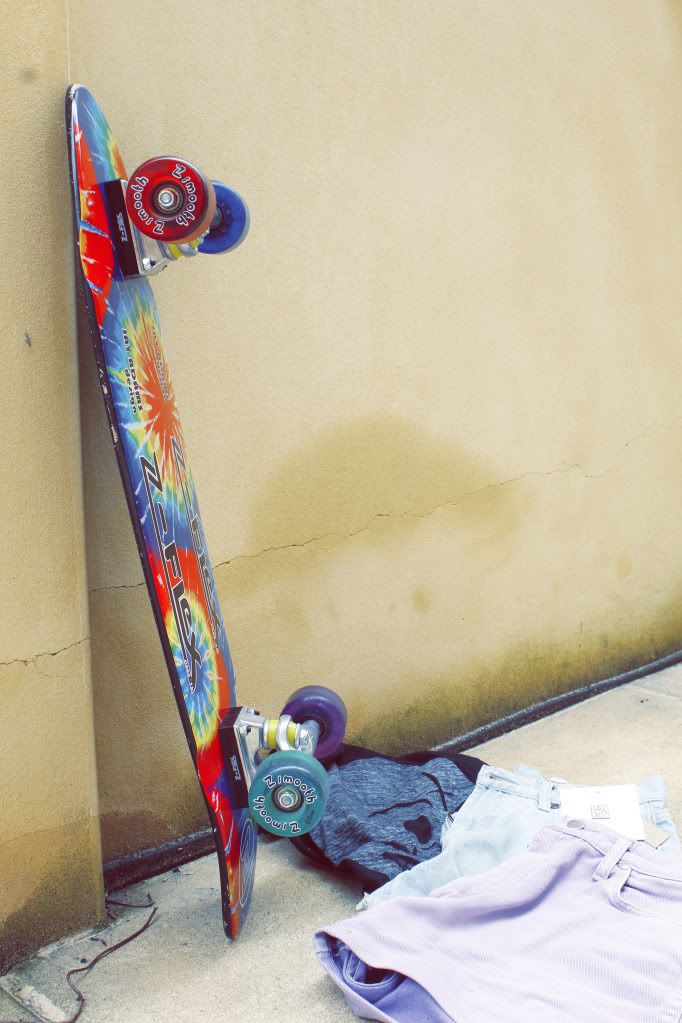 at 16, i'm guessing i'm at an age where everything seems to fly past too quickly.
i feel like i'm charging at a million miles per hour, but i'm still a little lost as to where i should be headed.
or, i could just be going down heartbreak hill in sydney's rose bay on my skateboard.
[by the way i have not yet accomplished this]
either way, i need to figure out a way to embrace this youth - i'm wishing perhaps to be a little more reckless just because i have the chance to get away with it.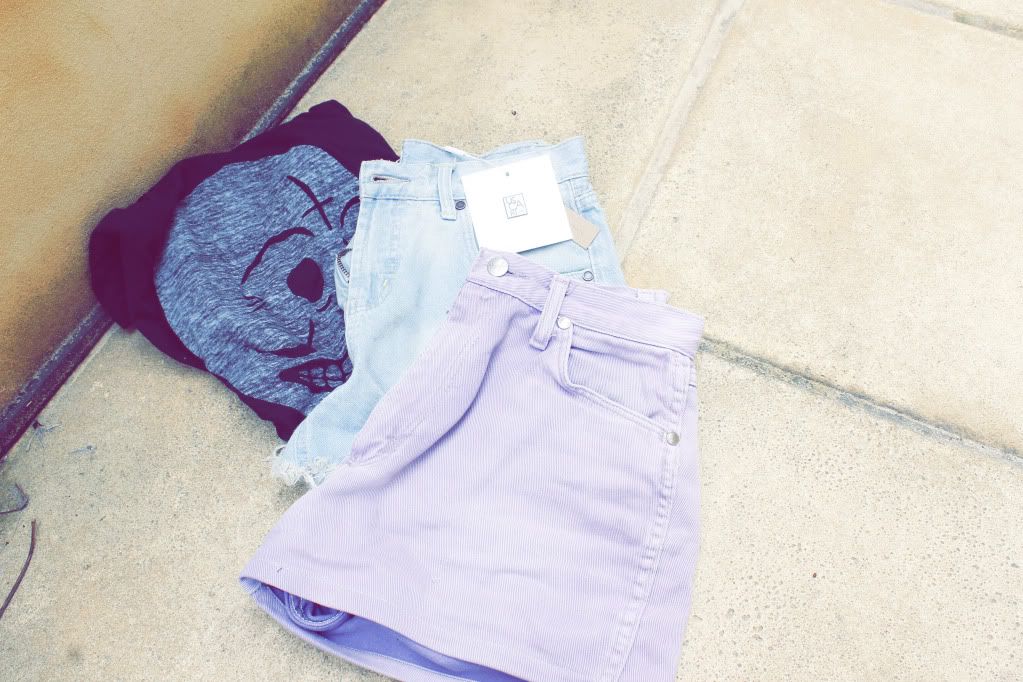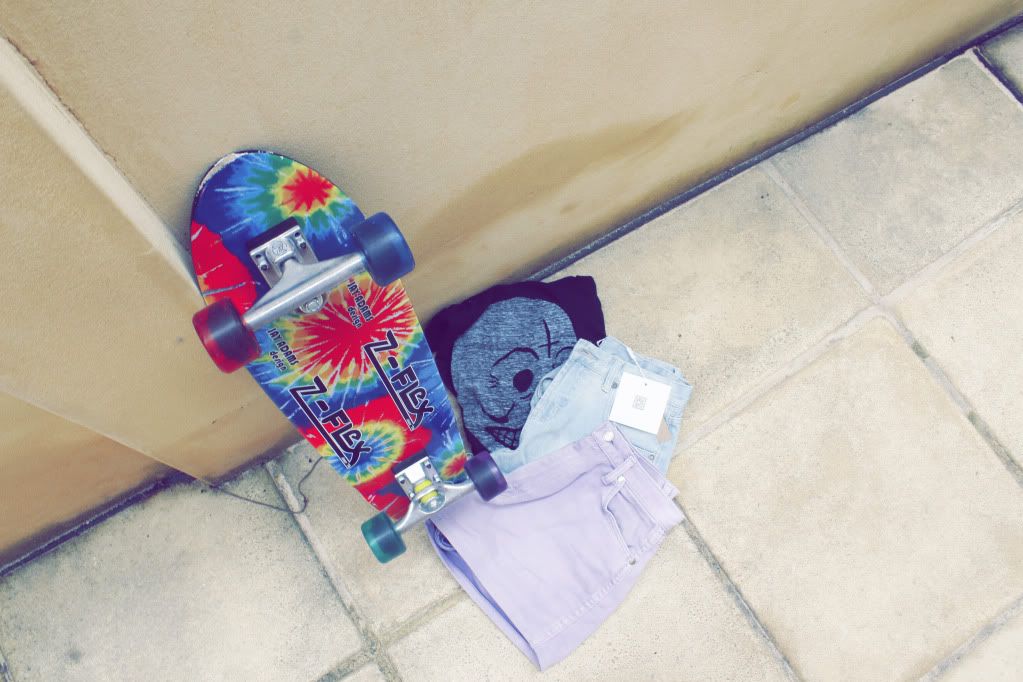 1*z-flex tye-die skateboard i bought for my birthday, been meaning to take pictures since july but have never done so...
2*t-shirt-cheap monday, thrifted at glebe markets
3*denim shorts-
uscari
4*purple high waisted shorts-wrangler, thrifted at glebe markets

something like that, anyway. let the spirit of holden caulfield live on and run with it.
happy 2012, sorry about the time away!