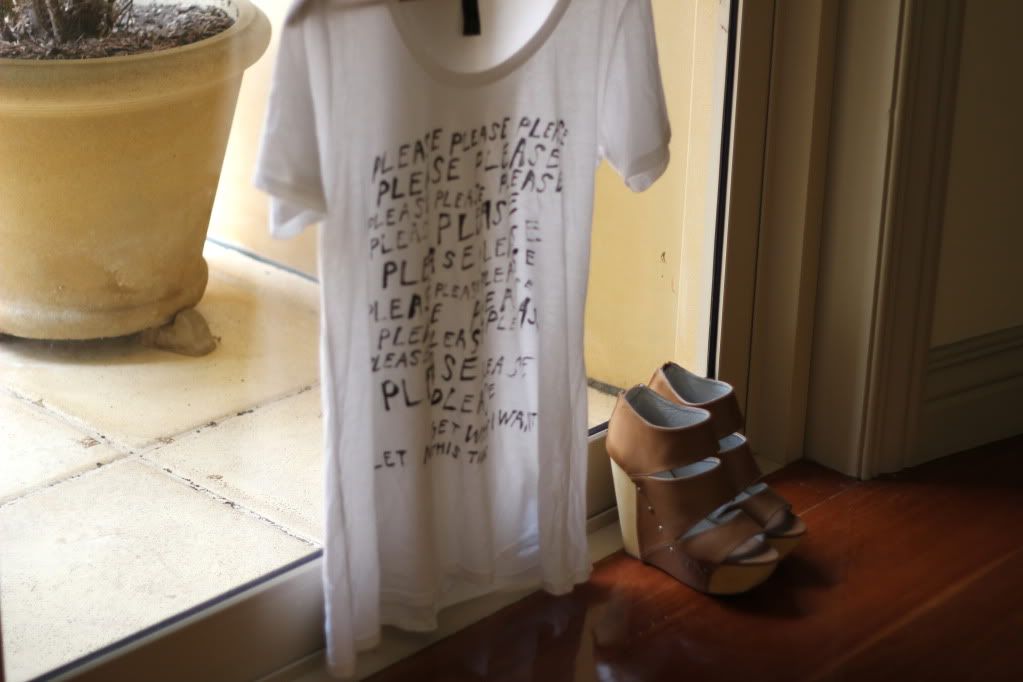 shot on my canon 550D with my new a 50 mm f 1.4 lens. [plastic fantastic!]
i apologise for the last photo - i did the best i could with the 5 minutes spare time i had to take these.
found this shirt at dangerfield the other day, i was incredibly: the song is an absolute favourite of mine - filled with a sense of desperation and longing... ahhh, the smiths.
not to mention it was $8.
and the shoes were $35 from
zu
shoes.
i was more than willing to buy a dress-sized tee... more freedom to wear it under a coat in winter, or something along those lines.
i must say i'm continually loving post-post-post christmas sales... although it does involve a bit of treasure hunting, i haven't failed to find something good yet.
i also apologise for the atrocious amount of time away... the new year seems to have whisked me away and i'm finding myself overwhelmed with school work.
we'll see how this little bloggety does... maybe i'll go on some frenzy and queue a million posts in one night, or something, just to make me look like i'm on top of things.
x, R.