yo.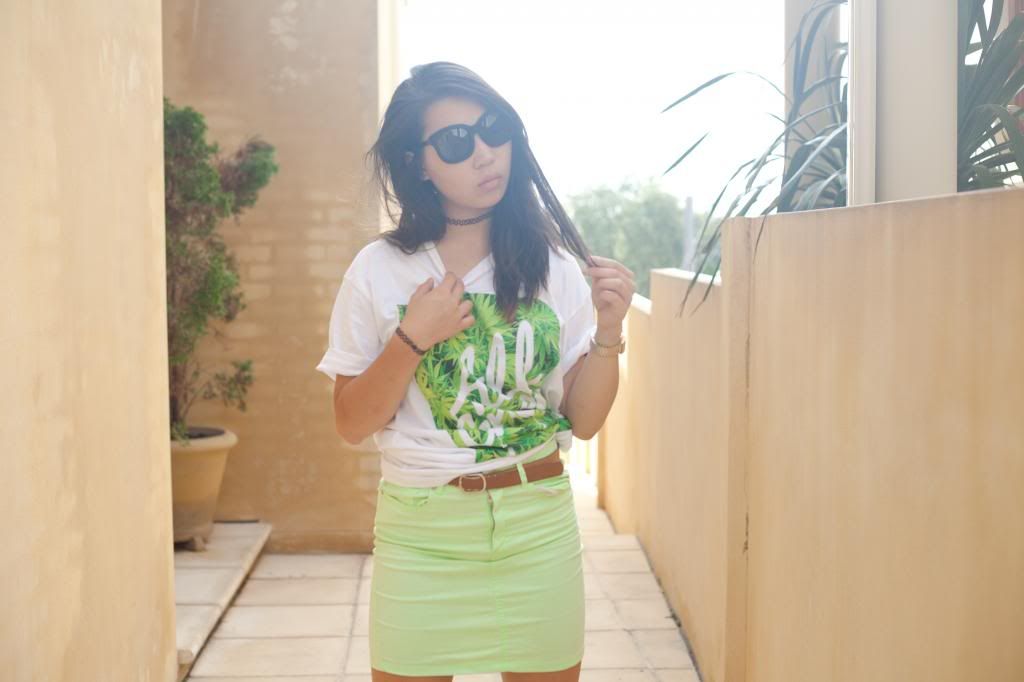 grabbed this top "all green" top by streetwear label
goat crew
at my local
culture kings
store on george st in the cbd; we have since been inseparable.
whilst there be sure to pick up your 5 for $50 staple as colour tees.
i have come to quickly appreciate the advantages of a thick, durable cotton tee, and even though i'm not a guy [they live in these things], my wardrobe is occupied mostly by a mound of various band, graphic, and novelty print tees.
mostly men's cut too.
i hit the forties in my outfit post numbers, and it just seems more appealing to my general lack of effort to label them this way.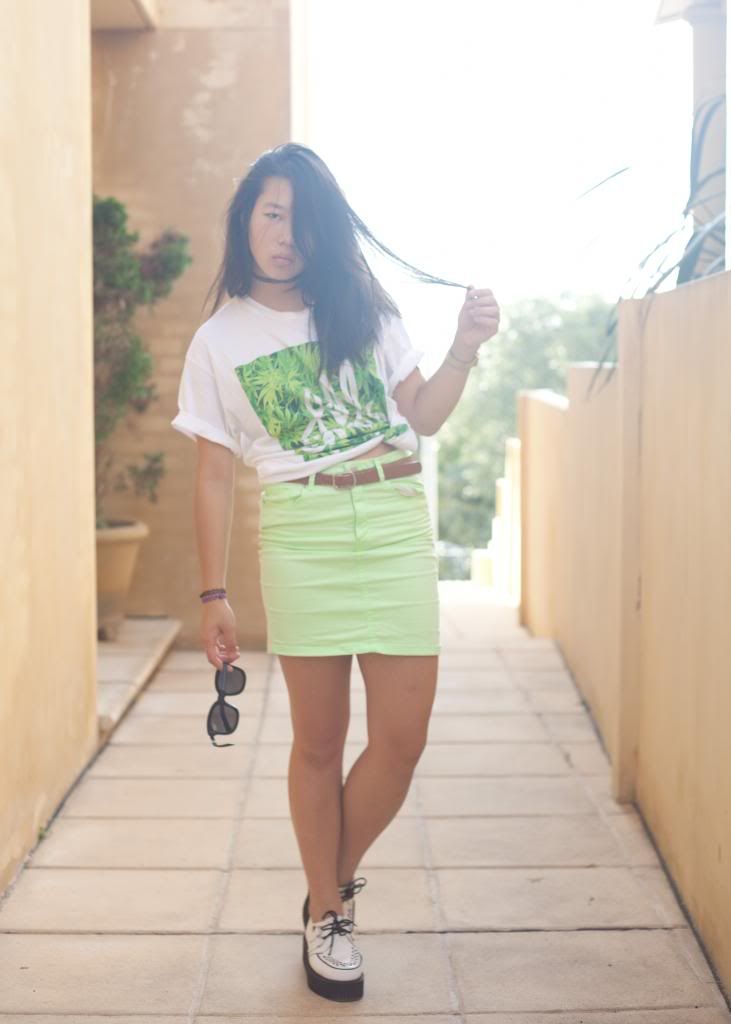 worn here with:
1*neon denim skirt-junk clothing
2*white creepers-t.u.k
3*sunglasses-pulp kitchen
4*chokers-cobra snake online
[absolute go to for all novel accessories served cheap with a side of glorious tack - i love it.]
x,
R.
have a nice week luvas.
p.s. single greatest thing i have ever seen: