1*wu-tang clan tee-t-bar
2*floral panel shorts-socialight clothing
3*low rise black chucks-converse
4*thrifted sunglasses and bag
if you're like me and wear your chucks to death, then you'll know the unusual pleasure of stepping into a new pair, as i experienced today. i can't remember the last time i didn't have a pair of converse, they've been a staple in my wardrobe pretty much from birth.
i usually pair this outfit with platform or ankle boots, but chucks always add a touch of super casual steezy wearability to any outfit, and i thought i would pay tribute to this new pair dad brought back with him.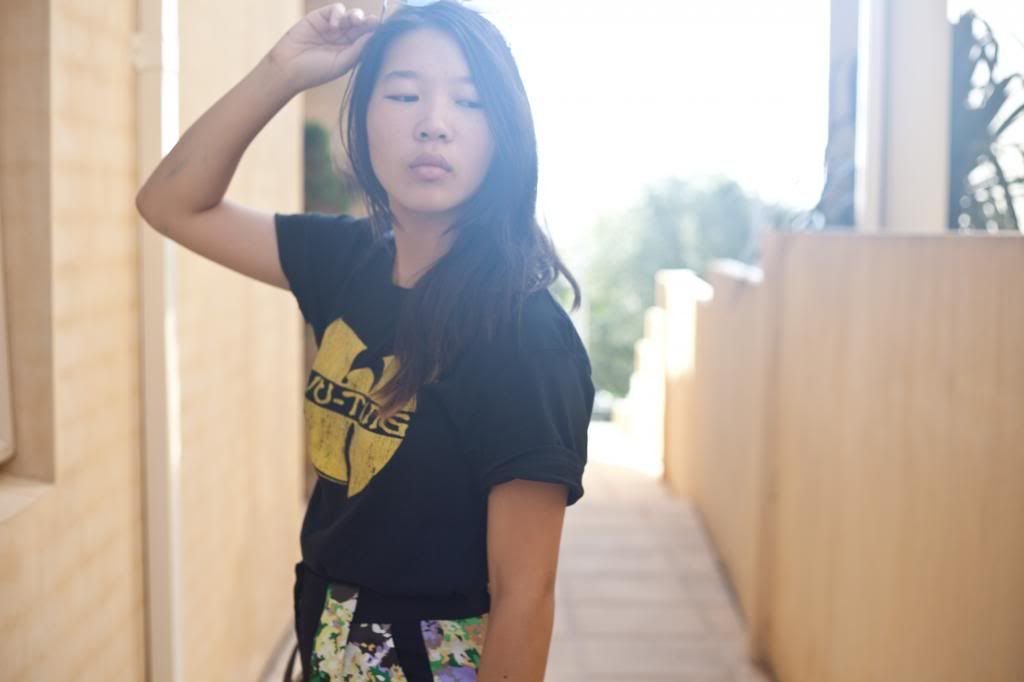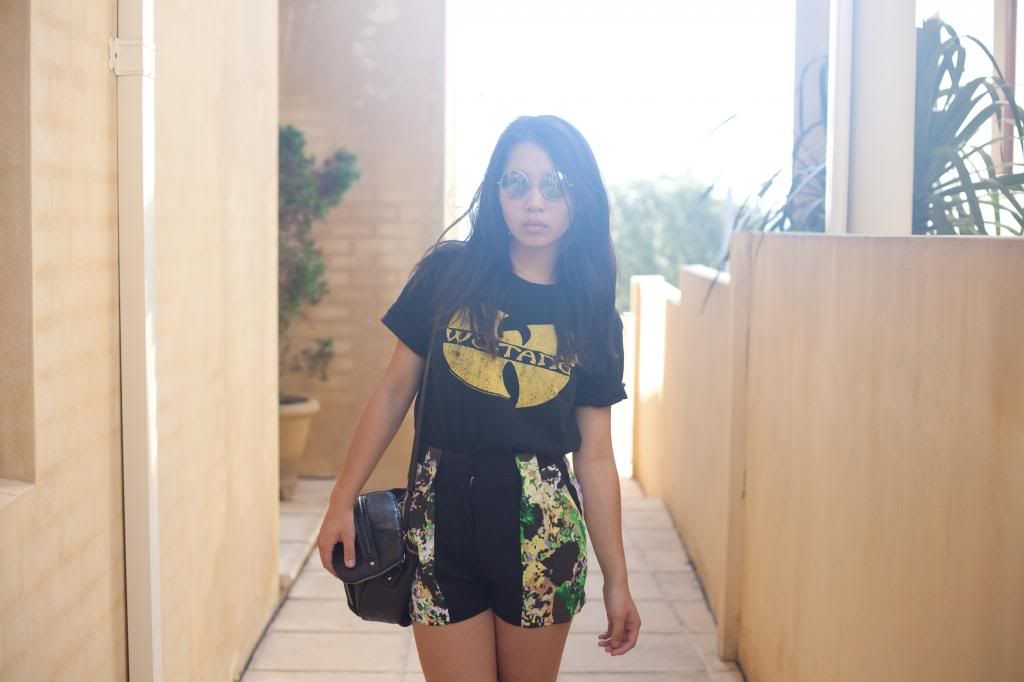 x,
R.
p.s. please excuse the total boring straight face - had my final lot of school photos ever taken today.
the last time i'll ever be told to "please line up your socks front row" and to half-arsedly say "cheeeeeeeeese" or "holidays!" or of course, "boys!" followed by a set of silly girly giggles.
time flies.