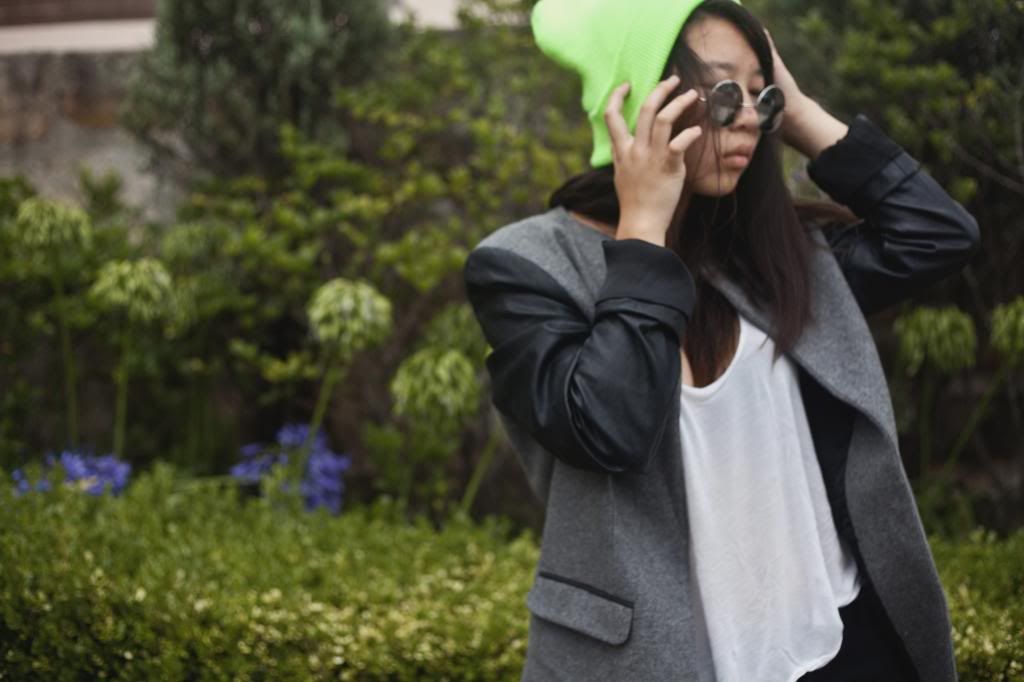 yeah i got the chop a few weeks back.
hair's healthy now.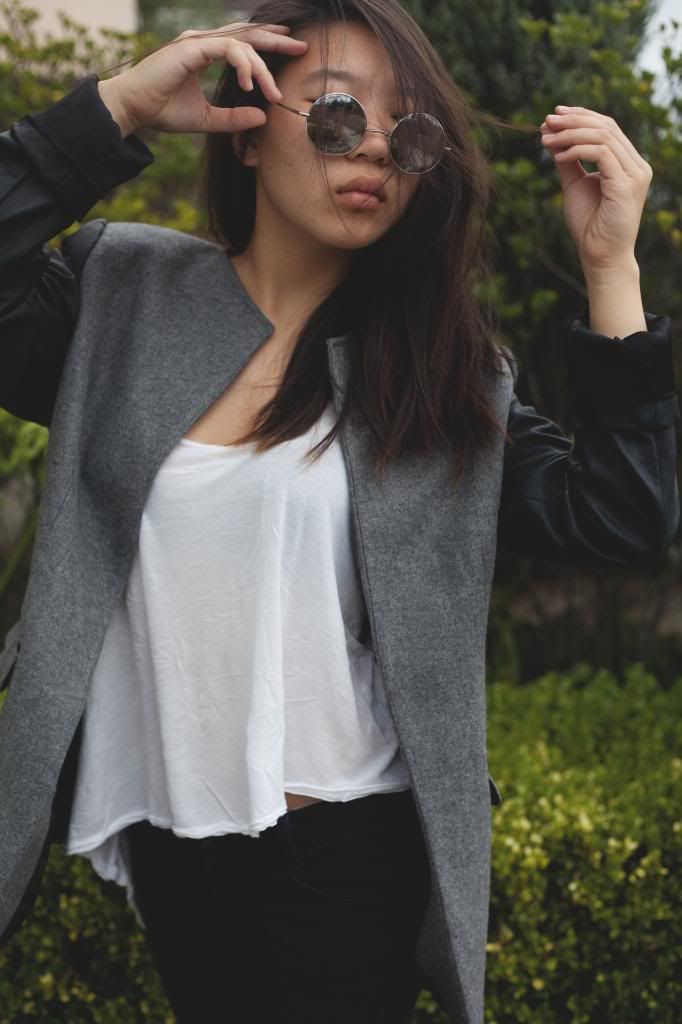 snapped these sunnies up at rozelle markets for just $10 - steal. it's not often that i head down to the markets of the inner west anymore, but having since acquired my licence to drive between now and the last time i headed over, i'll be there every so often to catch some more worthwhile purchases. not to mention, these served me well for my road trip up to barrington tops.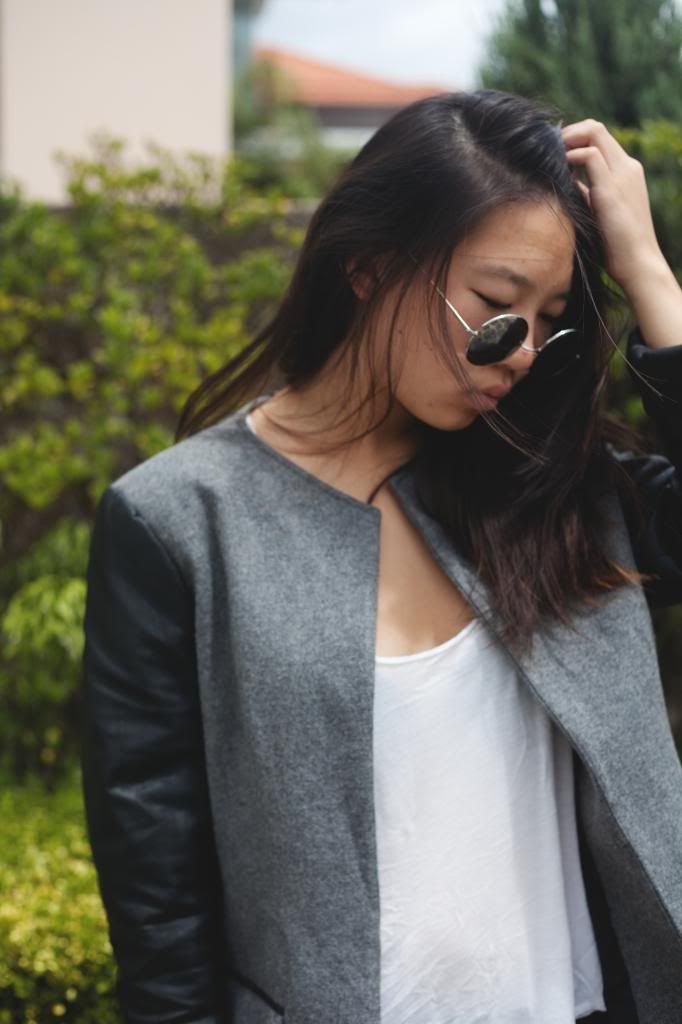 i promise i'll get back to blogging more often, with better content.
hopefully. i didn't bring my camera to barrington, instead, i brought a $2 film camera that i also bought at the markets. excited to see the results of having shot in panorama, as well.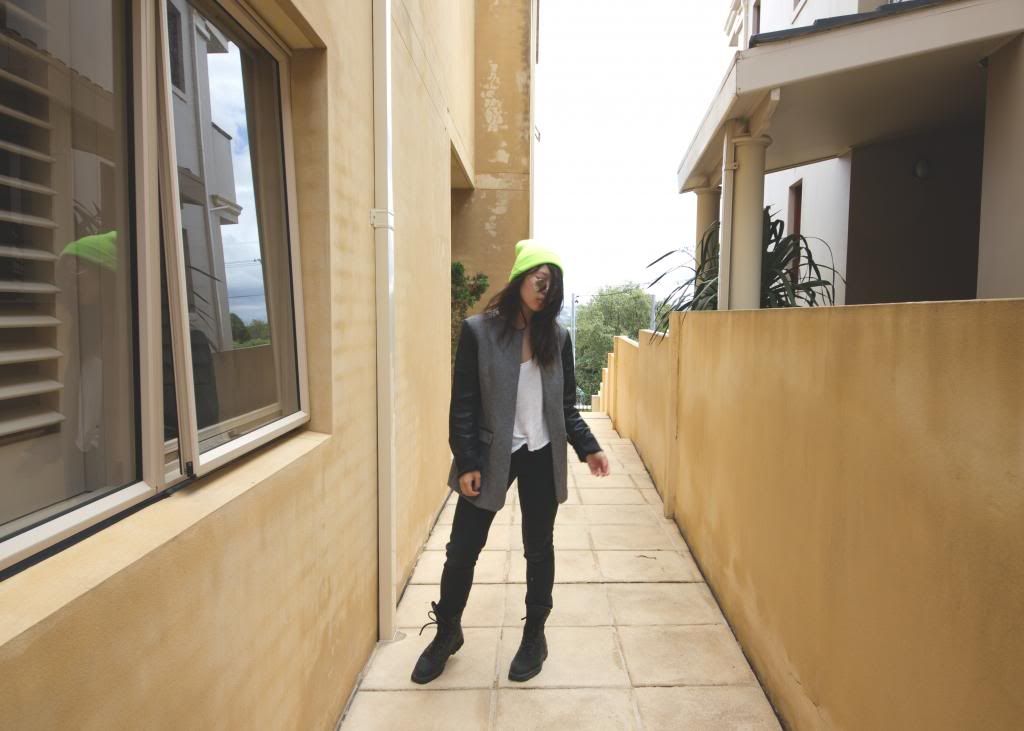 wearing:
1*leather sleeve blazer-socialight clothing
2*basic tank-socialight clothing
3*jeans from i don't even know when
4*stomper boots-new rock
5*beanie-american apparel
6*sunnies-rozelle markets
sydney's weather is beyond bizarre at the moment, it was sunny for just a moment before the rain decided to make a return to centre stage.
oh, and not that anyone ever listened to my playlists before, as they were filled with random alternative rock/metal, you might see some more hip hop tracks popping up here and there.
progression, my friends, it's a slow occurring teenage thing.
x,
R.