this photo is my baby. my pride + joy.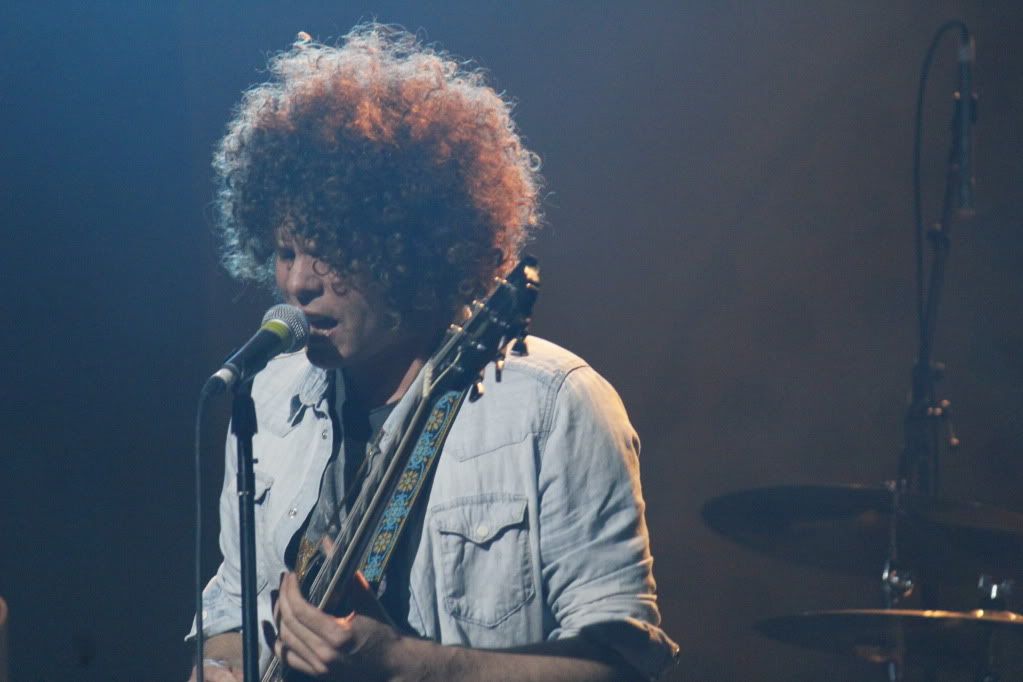 i love this one almost equally as much.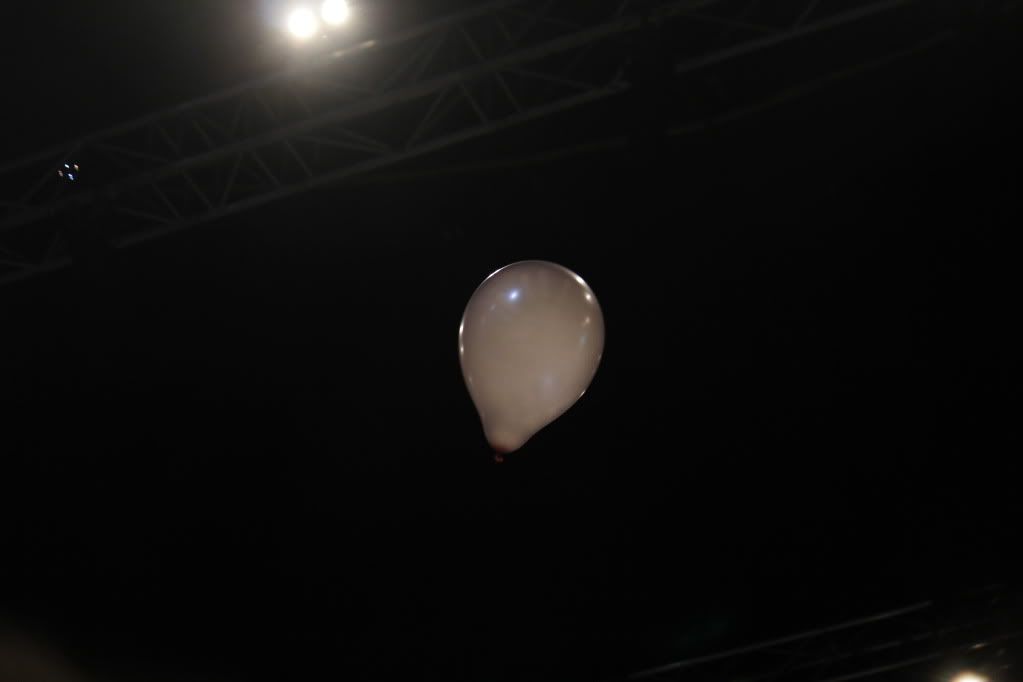 this was from the first night. i wasn't that far away from wolfmother, no.
i quite like the distressed motion of the hands. bit of atmosphere.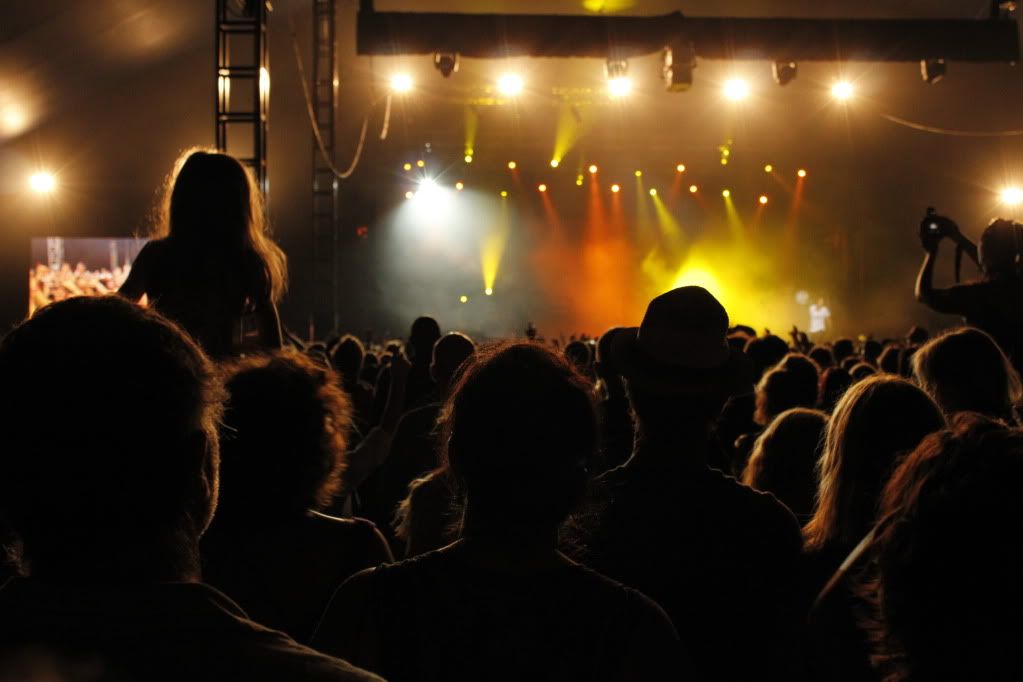 and then the sea was calm...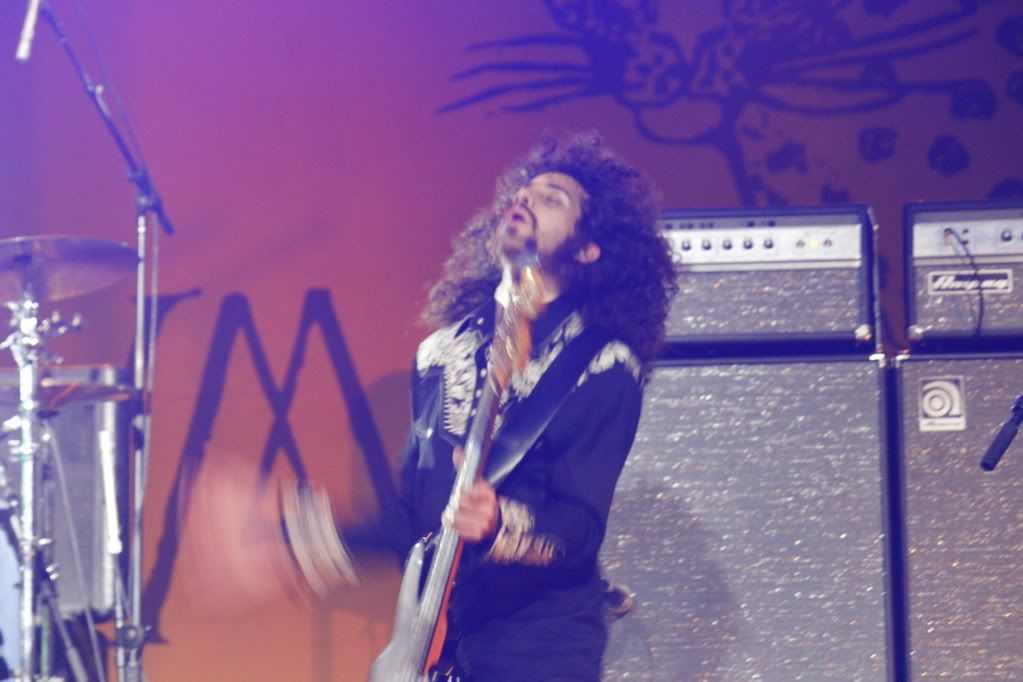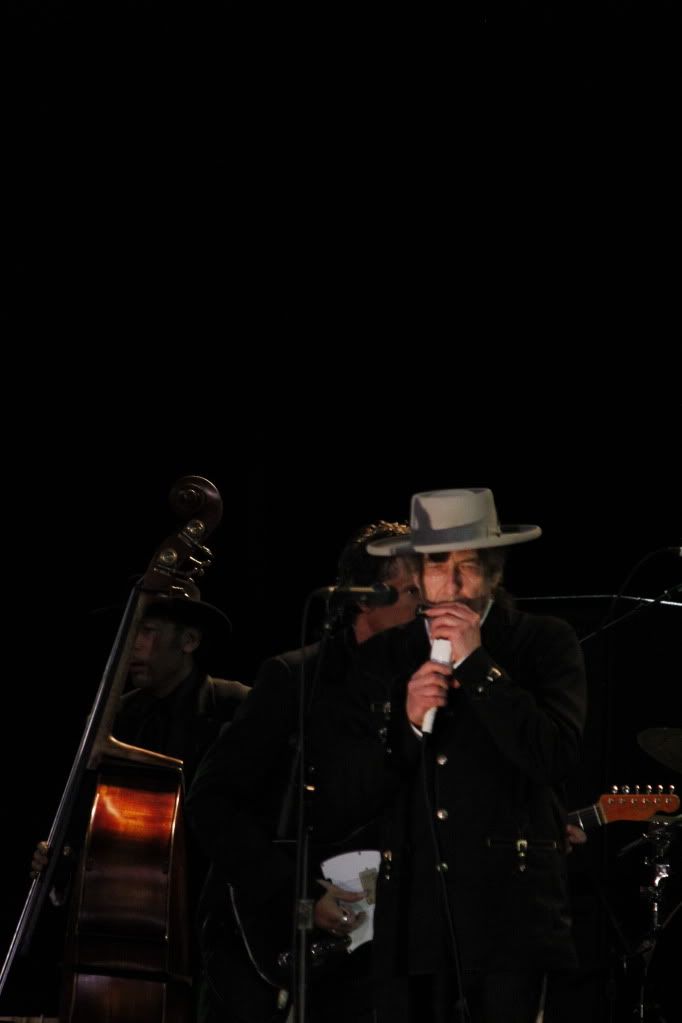 is bob dylan. is cool. was hard to take.
good enough.
yet another conquest i'm rather proud of.
here's the story behind the photos of wolfmother:
i was crammed in the mosh pit, right up and close to the death pit/circle.
it was hot, sweaty, and absolutely crazy in that mosh pit. i had never seen a bunch of people so
excited, and the when the wait was over, it had all turned to chaos.
the drummer flinged his sticks into the audience. i jumped up, camera in hand, and caught one.
much to the disbelief of myself and those around me.
i had gotten everything i wanted.
photos, a drumstick, and the chance to see wolfmother live.
until i videoed joker + the thief. and i felt a hand slip inside the side of my pants [the most disgusting thing, ever], where the drum stick was.
it slipped out, too fast for me to reach for it.
the song hadn't finished yet. i felt myself becoming misty. tears welled up in my eyes.
night ruined.
but i saw the kid. i followed him. i made my way through the crowd quickly, chasing him.
but my friends called me over. i didn't want to be lost amidst 17,000 other souls.
and so i gave up the search. that little, immoral kid.
i also ended up losing most of my photos due to a computer disaster.
karma's a b*tch.
rena.