happy valentines day, everyone! any stories?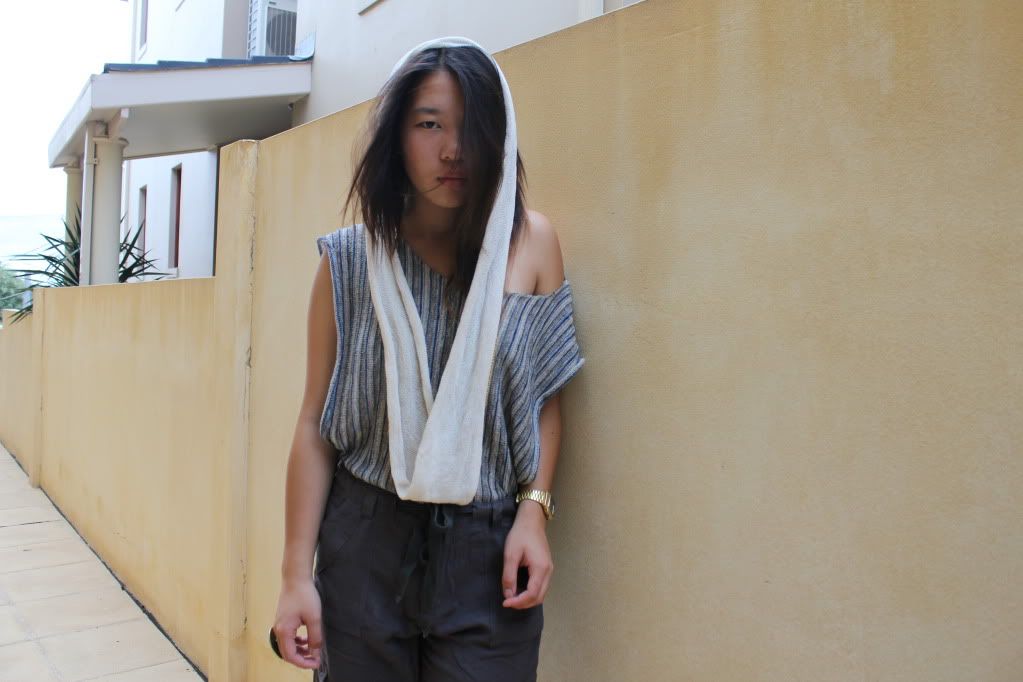 i look a bit scary... the fabric is absolutely lovely + layer-able, excited! [[though my face cannot attest]]
1*fabric of society open cut knit
2*fabric of society scarf - as turban as well
3*chain off one of my bags
4*medallion ring by-
lovisa
jewelry
5*casio illuminator dual time watch-markets
6*grey cargo pants-
junk
clothing

toodles.

rena.